Are You Feeling Bored and Stuck in Routine?
Tired of Watching Others Pursue Their Dreams?
Why Not You?
Break Through Plateaus And Find Fulfillment in Your Work, Life, and Relationships by Removing Limiting Beliefs, Upgrading Your Environment, and Taking Control of Your Monkey Mind
We get you from
HERE
to
THERE
by showing you how to think like the greatest thinkers, writers, artists, entrepreneurs, and philosophers the world has ever seen.
💰 Making little or no progress towards your goals?
🌞 Wake each day excited about your life?!
💸 Make money and get out of debt?
🙋‍♀️ Attract the right people?
🚀 Reach your every health goal?
🏄‍♂️Become the person you know you can be?
Imagine
waking up each day excited and full of energy because you have clarity of purpose and you know where you are going.
What will you do?
When you have focus and the confidence you need to reach your goals?
The Better Mind program helps you...
🙃 Learn how to stop worrying and start living
🗣 Remove mental blocks through self-awareness
🎯 Replace bad habits with good ones
🧠 Take control of your mind and actions
💰 Develop a clear vision for your life and future
🧐 Think like the greatest philosophers and thinkers
🥸 Completely destroy imposter syndrome
⏰ Stop letting fear waste precious time
Why Our 8 Principles Method Works
This method is unlike any you've probably ever seen due to its stripped away foundational nature.
Most books, courses, podcasts, and videos focus on one specific idea or concept, a lot of times with a bunch of fluff added in for filler.
Our method is about NO FLUFF and NO FILLER—nothing but foundational principles that will change the way you think and live.
By learning alongside a group of other humans going through their own transformation journey, you'll get accountability and deep learning that only comes from cohort interaction. (You also get access to our Circle community backend to further the discussions and relationship building.)
How Fast It Works
You'll start waking up each day thinking better.
This will have you making different choices in your daily life, which will lead to different—better—actions that will bring about different—better—results.
Depending on where you are at, certain principles might be more initially impactful than others.
Since each principle is foundational to your future, you're making progress either way.
You should take the ideas that call to you the most and spend more time on them.
Accountability and Live Weekly Training With A Group of Like-minded Individuals
Hi, I'm Colin
I'm a mindset coach, entrepreneur, and educator.
Over my 15 year entrepreneurial journey, I've worried about money, stressed about my business, and learned life the hard way, through painful trial and error.
So I went searching for answers, mostly in books and courses.
I sifted through hundreds of books and thousands of articles and plenty of podcasts and videos.
The thing is, most of my knowledge has come through life itself.
As I've struggled watching friends and family stay stuck in routine and not living their highest and best lives, I've for years thought about why and how I could help.
It took years, but I finally figured out the first principles of human flourishing. (Accidently, btw)
I now sleep like a baby 8 hours a night
I rarely worry about the future or obsess over the past
I'm better—though not perfect—at living in the current blissful moment
After packing up my car and driving to Austin 6 years ago with only a few thousand bucks in my pocket, I've since built a multi-million dollar company that has reached over 1,000,000 customers around the world. I met my partner on a dating app and we have two beautiful young boys. I have complete freedom of my time and what I work on.
My greatest struggle today is helping others do the same.
And that's why I'm on a mission to build Better Humans through this program.
I'm not a guru. I'm just here to help you unlock the power inside.
It's all there... you just might not have full access to it... yet.
Book a sales discovery call with me here
Learn more about my work here: Colin.coach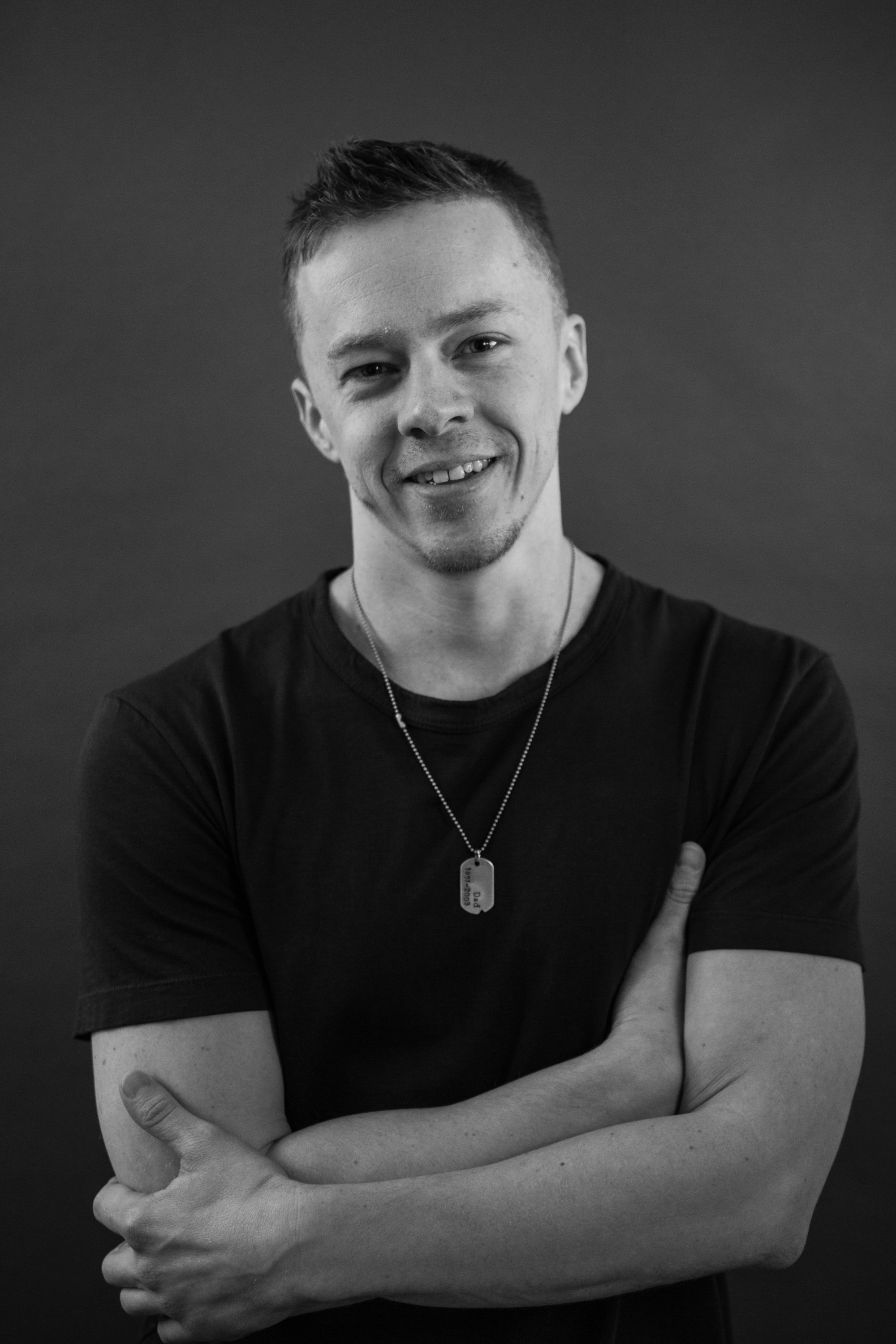 Weekly Live Group Training
Learn from others on their journey
Each week, we cover one of the foundational 8 principles. Then group discussion to bring the concept home and help you create a plan for action. (If you can't make the weekly call, you can still submit your questions ahead of time and watch the recording later!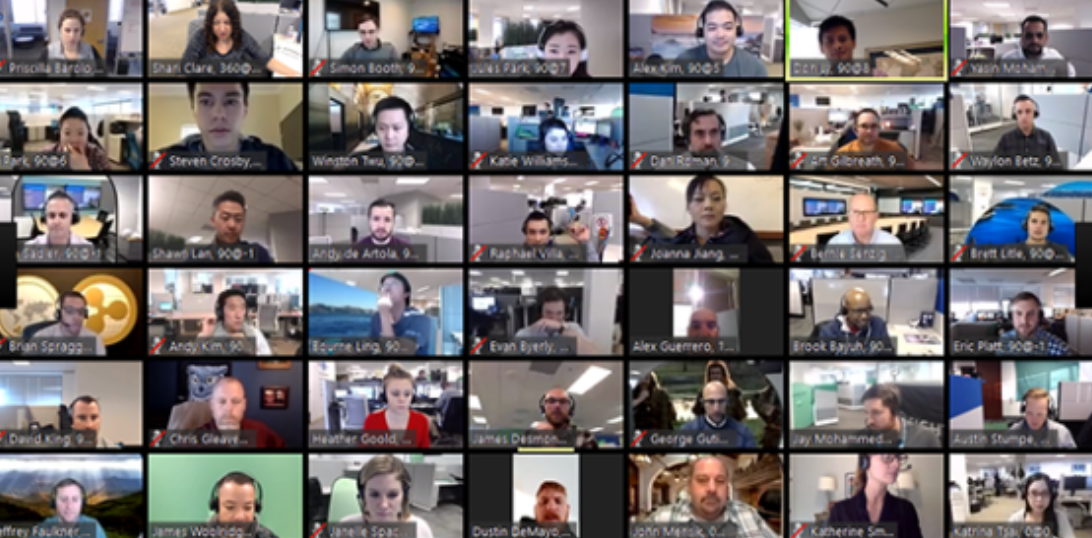 Community Area
Belong to a community that grows each day
Our backend on Circle is an amazing platform for discussing ideas, hosting private live calls, and add to our ever-growing library of content to help you on your journey.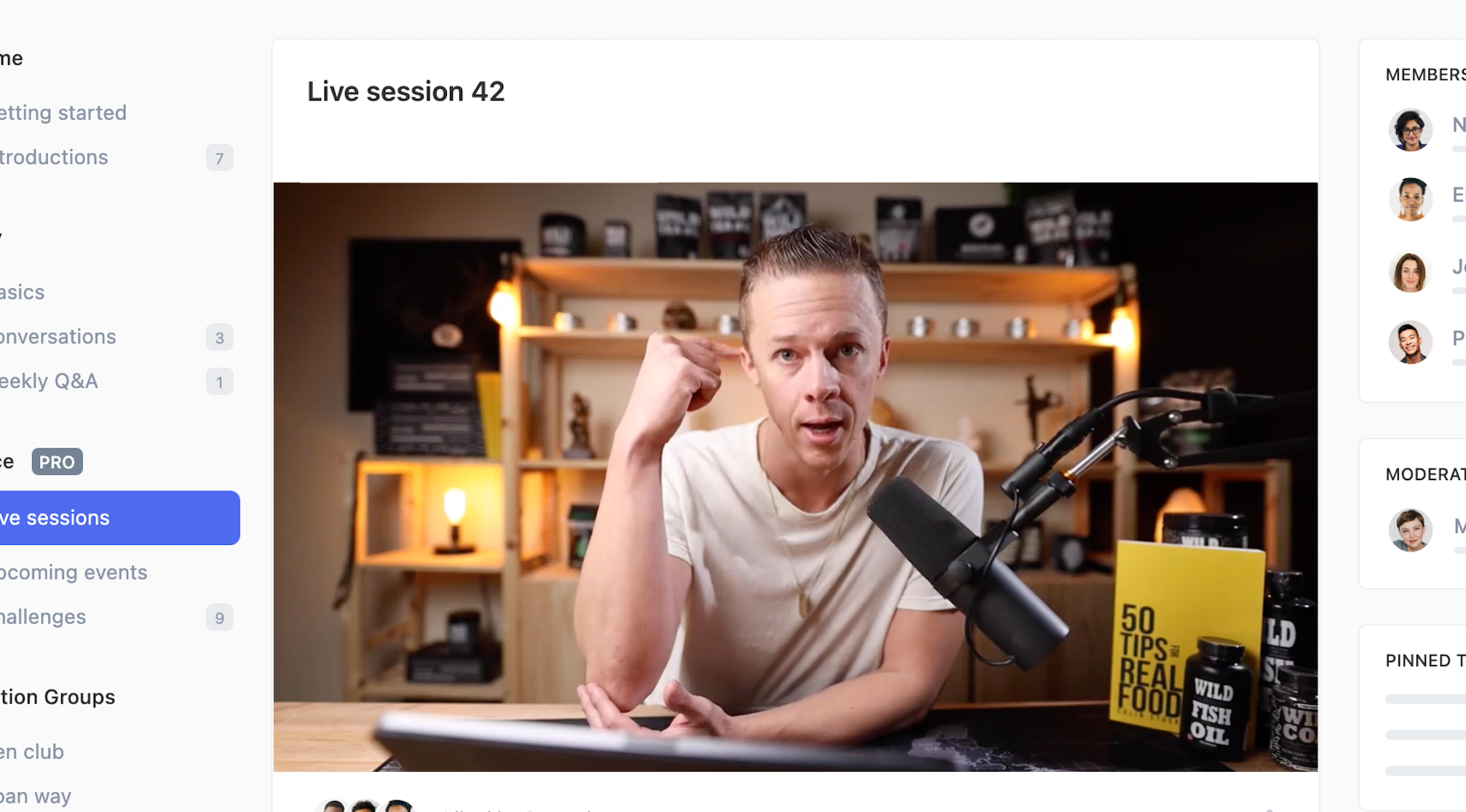 Short and Focused Lessons
We get to the point and stay there. No Fluff.
Watch the bonus training at 1x, 1.5x, or 2x speed.
Also available: download the audio-only version and listen whenever you want.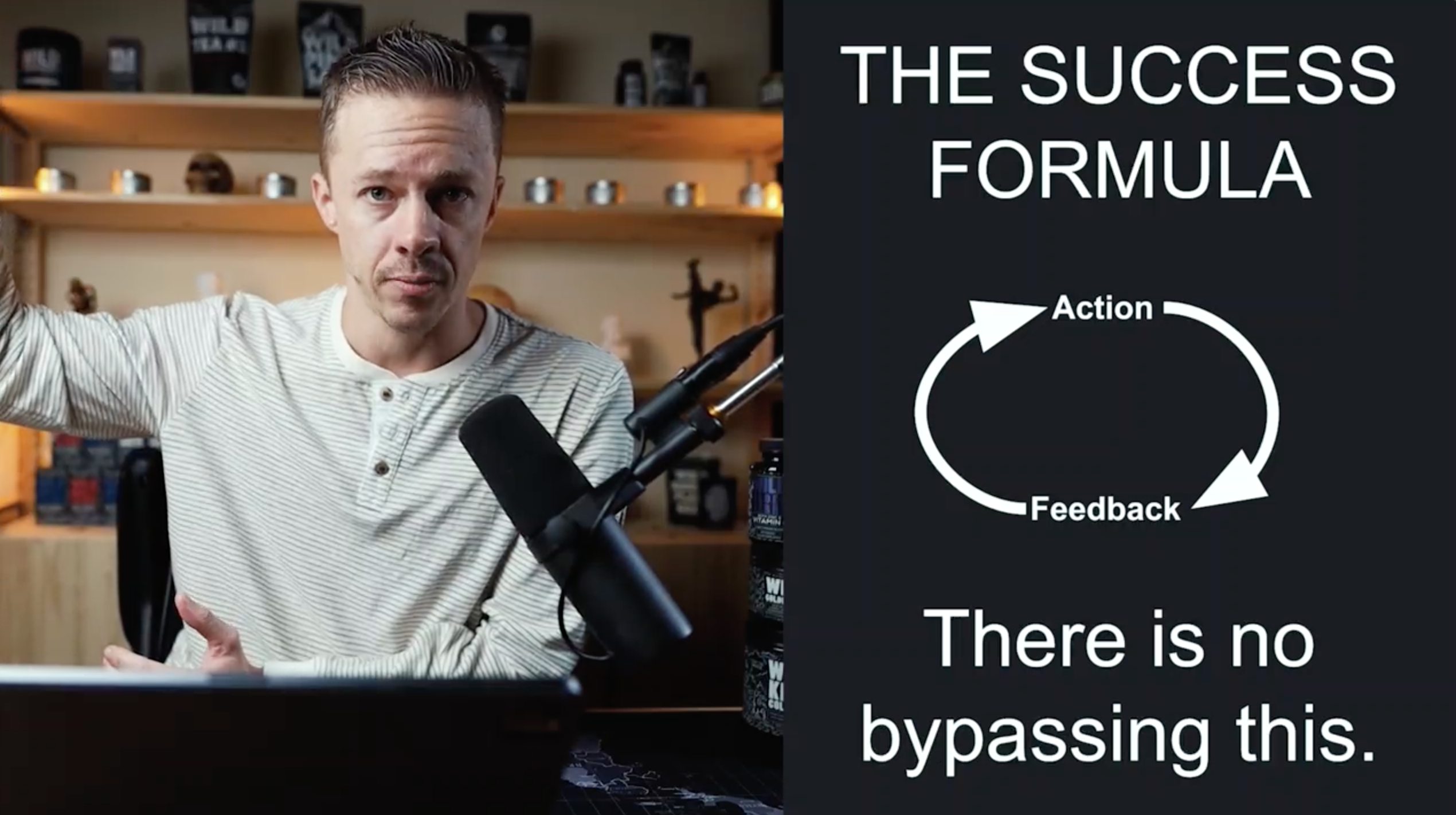 FAQ
What do I get inside?
Self-Paced Training
Lifetime access to the core curriculum. This includes all future updates and future modules.

Live Guest lessons and bonus modules

Lifetime access to the Community backend hosted on Circle
8-week Live Group Training
8-week Live Group Training
Lifetime access to community and core curriculum as well as upcoming guest lessons and bonus courses
Want to learn more about the group training? Book a sales discovery call with me here.
How much time will this take?
Self-paced: We recommend 1-3 lessons a week. You can go at your own pace. One lesson a week is still great.
Group: 1 hour a week minimum for calls and time for exercises outside (~2 hours a week as a baseline)
What results can I expect?
That is entirely up to you. How much effort you put into learning the material and how much effort you invest in your daily life implementing ideas and doing the exercises.
Imagine how your life will look when you can remove your mental blocks and take better actions. What will that mean for you? If you're like most people, it will completely change your life for the better.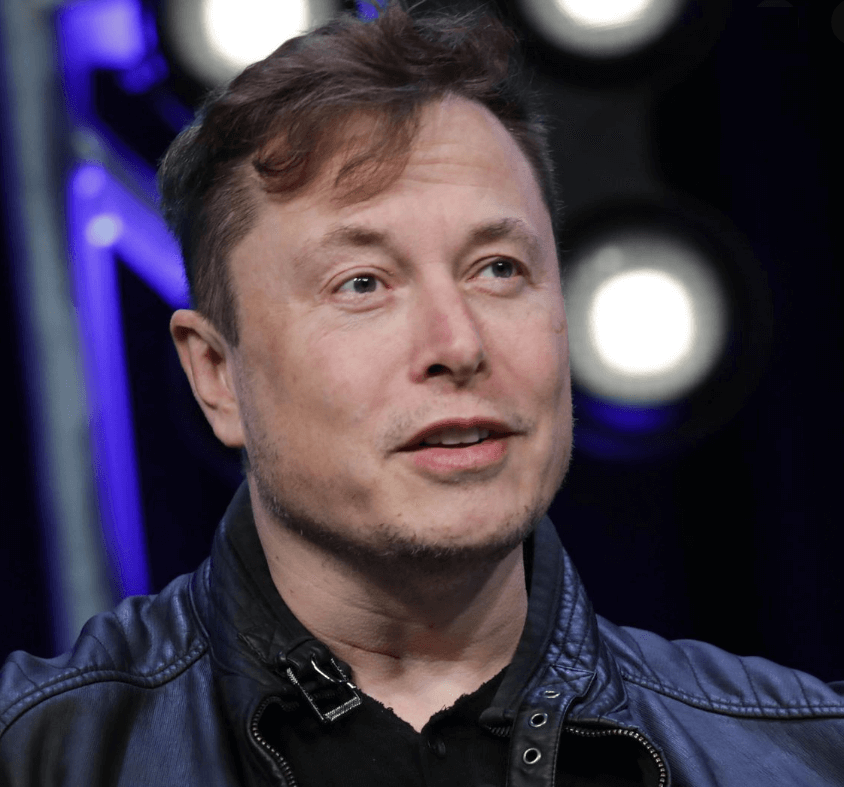 Think Better
Your mind is the root of everything, which makes understanding it and using it correctly the most important thing you will ever do.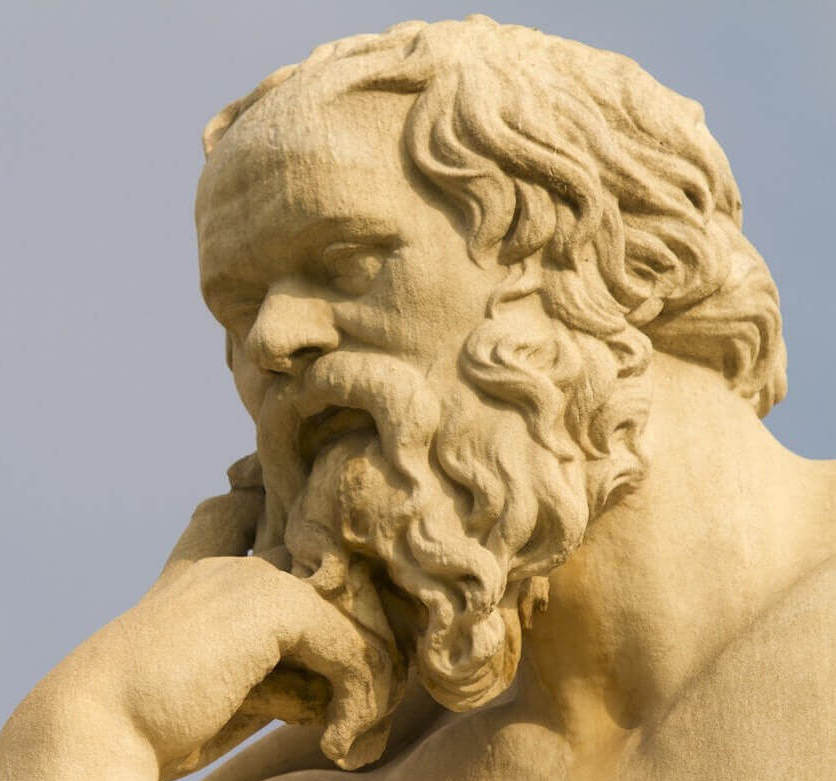 Master Principles
The most successful humans in history share a common trait: They focused on the things that don't change. Mastering principles is paramount to success.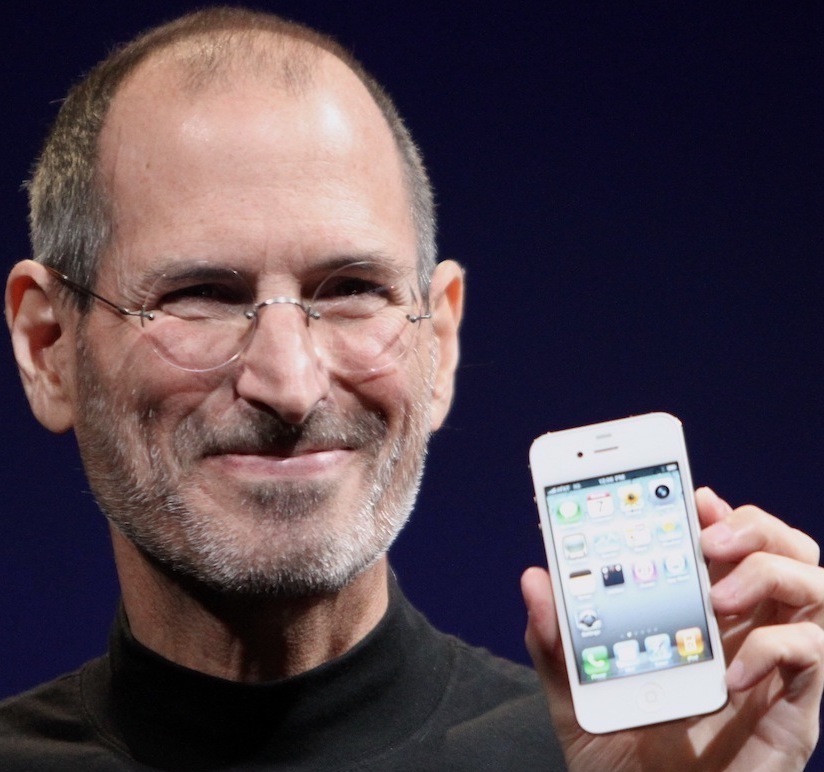 Think Different
Deep knowledge brings the independent thinker confidence and resilience. As society tries to mold you to its will, you remain true to your mission.
"You cannot hope to build a better world without improving individuals. To that end, each of us must work for his own improvement, and at the same time share a general responsibility for all humanity, our particular duty being to aid those to whom we think we can be most useful."
–

 Marie Curie